Frontier Doctor - S01E39 – Flaming Gold
Returning from a medical convention, Dr. Baxter stops off in an oil-boom town to visit and old patient, but discovers that the lawyer had suddenly died while arguing a case in court. Baxter becomes convinced that the oil companies who were the defendants in the suit murdered the lawyer to force his inexperienced junior partner to handle the case alone.
You may also like after: Frontier Doctor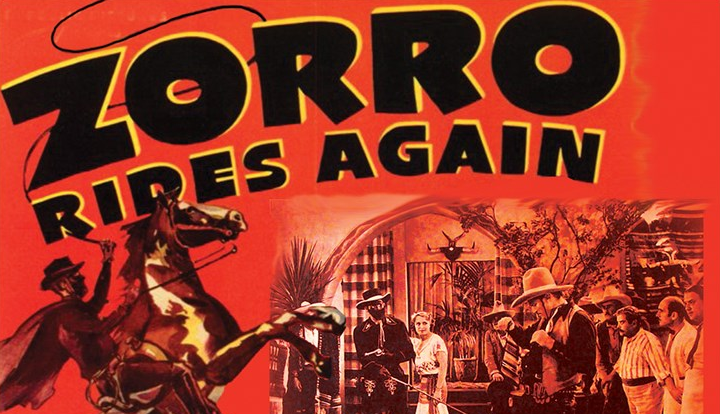 The California-Yucatan Railroad, being built for the good of Mexico, is under siege by a gang of terrorists hoping to force its sale; no one can prove their connection to profiteer Marsden. Manuel Vega, aged co-owner, calls in the aid of his nephew James, great-grandson of the original Zorro. Alas, James seems more adept at golf than derring-do; but after he arrives, Zorro rides again! Can one black-clad man on horseback defeat a gang supplied with airplanes and machine guns?