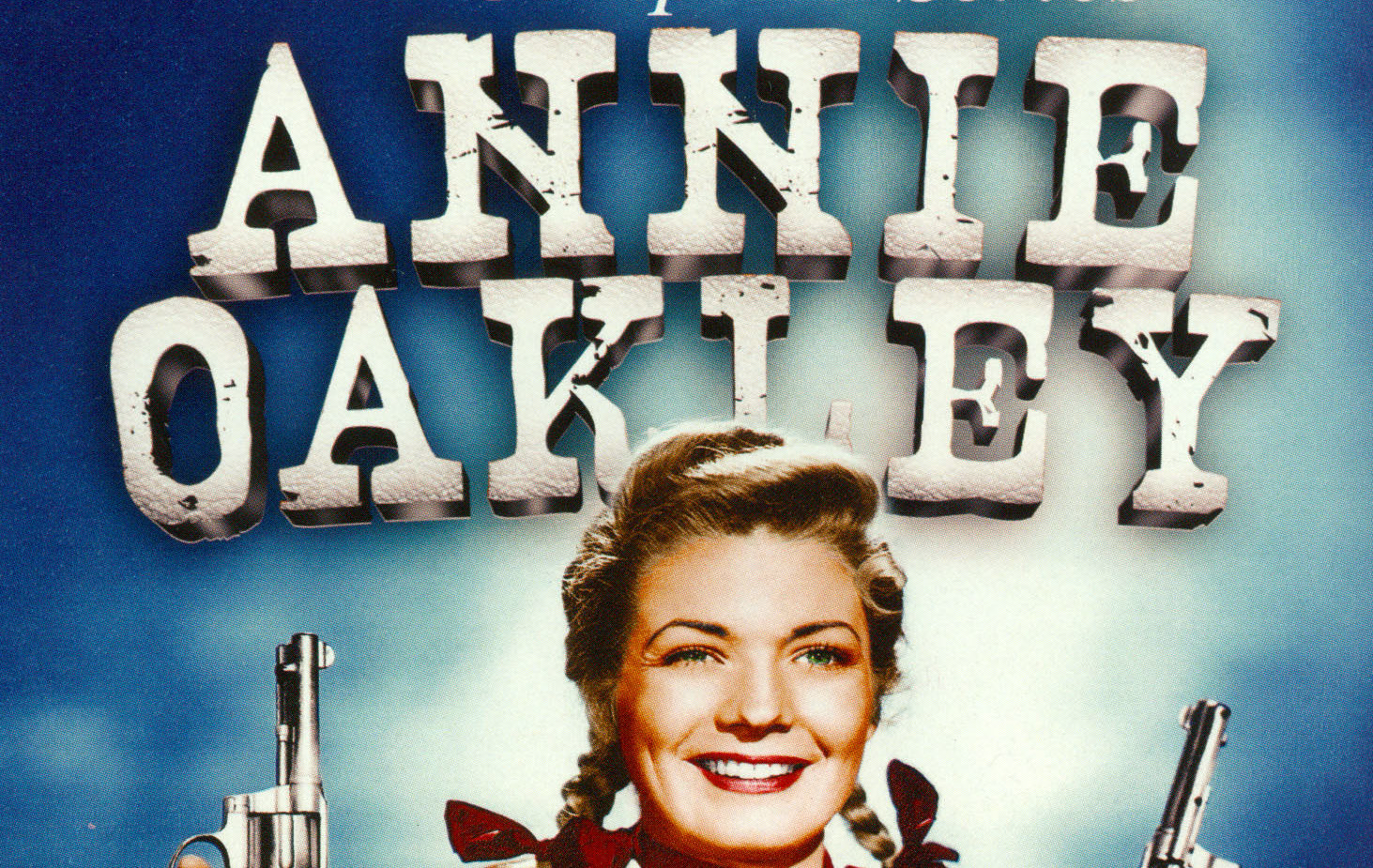 Annie Oakley
A fictionalized account of the life of legendary Wild West sharpshooter Annie Oakley. Set in the quiet western town of Diablo, Annie and her little brother Tagg made sure that outlaws who moseyed into town kept on going. Often at her side was friend, suitor and deputy sheriff Lofty Craig with whom she often showed off her shooting prowess.
Annie Oakley is an American Western television series that fictionalized the life of the famous sharpshooter Annie Oakley. Featuring actress Gail Davis in the title role, the weekly program ran from January 1954 to February 1957 in syndication. A total of 81 black-and-white episodes were produced, with each installment running 25 minutes in length. ABC aired daytime reruns of the series on Saturdays and Sundays from 1959 to 1960 and then again from 1964 to 1965. Annie Oakley was among Gene Autry's Flying A Productions.
Cast
The show starred Gail Davis as Annie Oakley, with Brad Johnson in the role of Deputy Sheriff Lofty Craig and Jimmy Hawkins as Annie's little brother, Tagg Oakley. Hawkins would ultimately play Tagg in 80 of the series' 81 episodes. In the pilot episode, "Bull's Eye", Tagg was performed by Billy Gray, who is better known for his role as James "Bud" Anderson, Jr., on the television version of Father Knows Best. Following his portrayal of Tagg in the Annie Oakley pilot, Gray opted to join the cast of Father Knows Best, which premiered on television in October 1954, nine months after the initial broadcast of Annie Oakley.