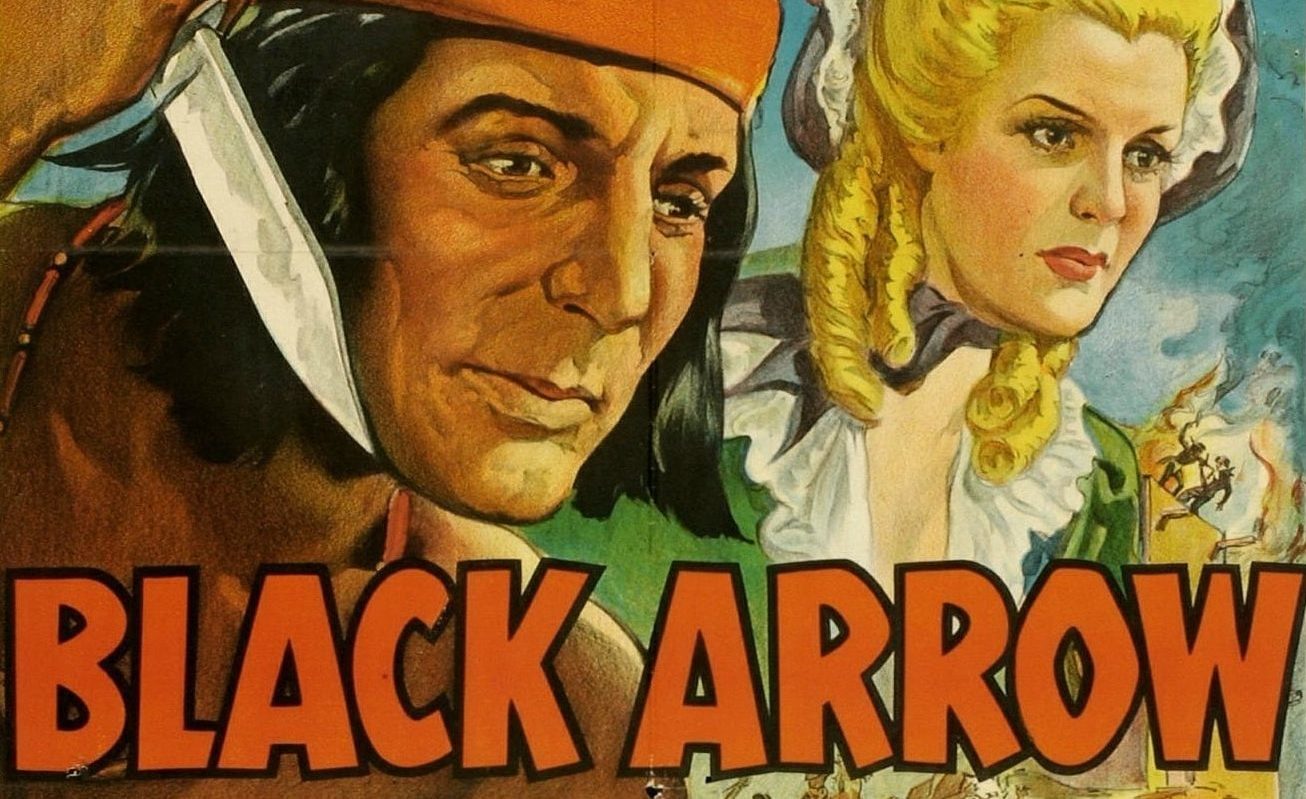 Black Arrow (coming soon)
Buck Sherman and Jake Jackson, a couple of evil carpetbaggers, illegally enter a Navajo reservation to prospect for gold and end up killing Aranho, the Navajos chief. Black Arrow, presumed Aranho's son, refuses to kill the Indian agent, Tom Whitney, in revenge, as demanded by Navajo law. Then, he is driven off the reservation for his reluctance to kill Whitney and decides to join forces with Pancho, Mary Brent and the agent to go in search of the men who killed the chief.
Black Arrow (1944) is a Columbia film serial. It was the twenty-fourth of the fifty-seven serials released by Columbia.

Plot
Buck Sherman and Jake Jackson, a couple of evil carpetbaggers, illegally enter a Navajo reservation to prospect for gold and end up killing Aranho, the Navajos chief. Black Arrow, presumed Aranho's son, refuses to kill the Indian agent, Tom Whitney, in revenge, as demanded by Navajo law. Then, he is driven off the reservation for his reluctance to kill Whitney and decides to join forces with Pancho, Mary Brent and the agent to go in search of the men who killed the chief.

Cast
Robert Scott as Black Arrow
Adele Jergens as Mary Brent
Robert Williams as Buck Sherman
Kenneth MacDonald as Jake Jackson
Charles Middleton as Tom Whitney
Martin Garralaga as Pancho
George J. Lewis as Snake-That-Walks
I. Stanford Jolley as Tobis Becker
Bud Osborne as Fred
Stanley Price as Wade
Eddie Parker as Hank
Ted Mapes as Hank
Dan White as Paul Brent
Chief Thundercloud as Tribal Medicine Man
Bud Osborne as Fred