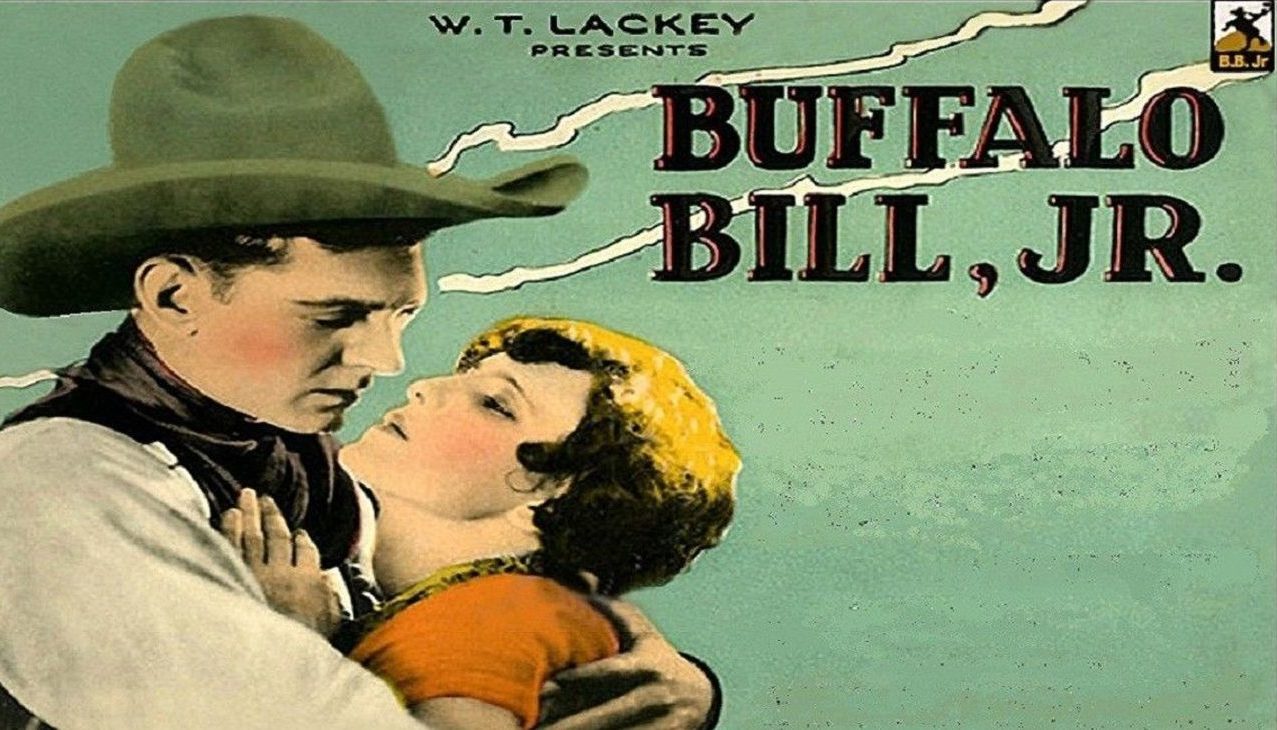 Buffalo Bill, Jr.
Buffalo Bill Jr. and his kid sister Calamity are raised under the watchful eye of Judge Ben 'Fair and Square" Wiley. Together this dynamic trio keep law and order in small town of Wileyville, Arizona.
Buffalo Bill, Jr. is an American western television series with Dick Jones (1927-2014) in the title role of a young fictional marshal in West Texas. The series aired in syndication from March 1, 1955, until September 21, 1956.
The series is set in southwestern Texas near the Rio Grande River, the boundary with Mexico. Jones plays Buffalo Bill, Jr., with Nancy Gilbert as his younger sister, Calamity, who at the age of twelve is training to be a telegraph operator at the station at nearby Wiley Junction. The two were orphaned years earlier in the Black Hills of South Dakota following a massacre of their wagon train. The children were rescued and adopted by Judge Ben "Fair and Square" Wiley, played by Harry V. Cheshire, whom they often called "Uncle Ben". Cheshire was an older character actor originally from Emporia, Kansas. With a raspy voice, he frequently played the parts of bankers and western townsmen but occasionally outlaws too. Judge Wiley is also a diversified frontier businessman. The sign on his shop reads, "Wileyville General Store / Groceries – Hardware – Dry Goods / Judge Ben 'Fair 'n' Square' Wiley, Prop. / Justice of the Peace / Town Marshal / Physician & Surgeon / Blacksmith / Haircuts – Legal Advice / By Appointment Only". Wiley brings Bill and Calamity to fictional Wileyville, a Texas town which he founded himself.
The children were renamed for Buffalo Bill Cody and Calamity Jane, respectively. In reality, there was no Buffalo Bill, Jr.; William Frederick Cody had four children, two of whom died young, including Kit Carson Cody. In the script, Bill is twenty-eight and the Wileyville marshal committed to upholding the law and the pursuit of justice. An athlete and an equestrian in real life, even a trick roper as a small child, Jones did most of his stunts for the series on his horse, Chief.
Bob Woodward appeared in twenty episodes as a stagecoach driver. The program was among the creations of Gene Autry's Flying A Productions. All episodes of Buffalo Bill, Jr. were filmed at the Iverson Movie Ranch in Chatsworth in the San Fernando Valley of southern California.
In 1964, Buffalo Bill, Jr. was rebroadcast for a year on the ABC Saturday morning schedule.
Cast
Dickie Jones as Buffalo Bill Jr.
Nancy Gilbert as Calamity
Harry Cheshire as Judge Ben 'Fair and Square' Wiley
Bob Woodward as Stage Driver
Dennis Moore as Duncan
Harry Lauter as Butch Cassidy
Walter Reed as Tom Bishop