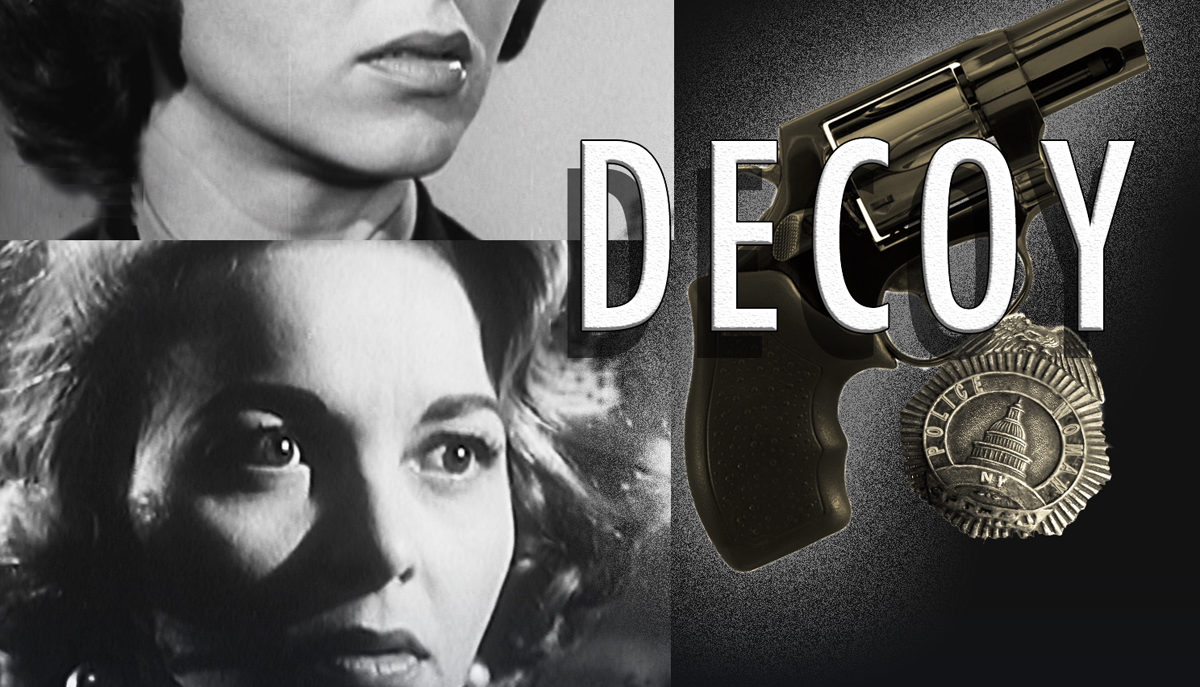 Decoy
New York City policewoman Casey Jones' assignment to fight crime often entails her going undercover in some of the seediest and most dangerous parts of the city.
Decoy (also titled Decoy Police Woman) is a groundbreaking American crime drama television series created for syndication and initially broadcast from October 14, 1957, to July 7, 1958, with 39 black-and-white 30-minute episodes. It was the first American police series with a female protagonist.
The series starred Beverly Garland as Patricia "Casey" Jones, a female police officer who is often assigned to work undercover (hence becoming the "decoy" of the title).
Guest stars
Edward Asner
Martin Balsam
Barbara Barrie
Frank Campanella
Joseph Campanella
Lonny Chapman
Albert Dekker
Peter Falk
Colleen Dewhurst
Betty Garde
Bruce Gordon
Larry Hagman
Don Hastings
Arch Johnson
Diane Ladd
Zohra Lampert
Al Lewis
Joanne Linville
Ruth McDevitt
Kay Medford
Lois Nettleton
Phyllis Newman
Simon Oakland
Leo Penn
Suzanne Pleshette
Frank Silvera
Frank Sutton
Michael Tolan