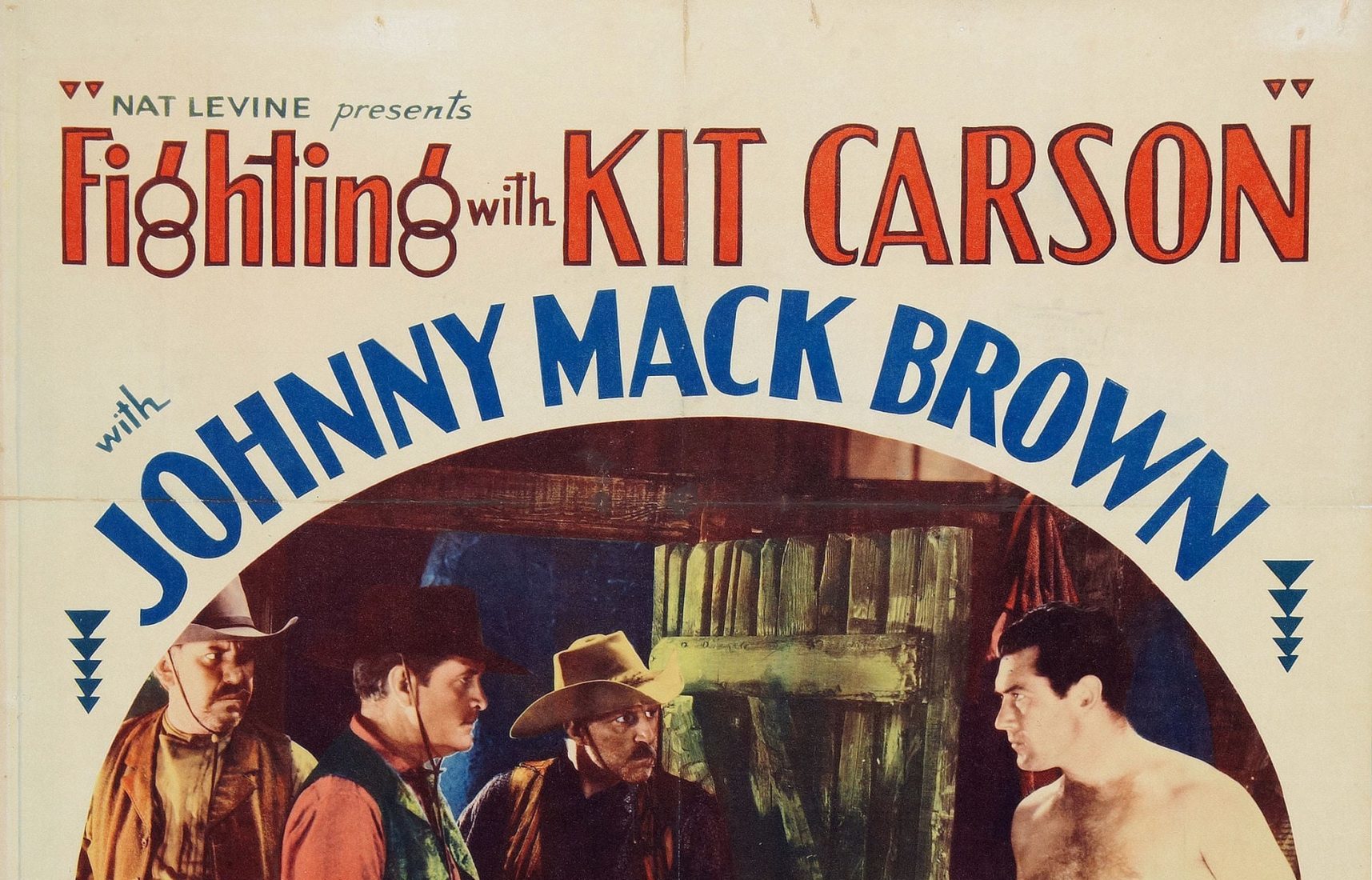 Fighting with Kit Carson
In this Western, comprised of 12 chapters from a serial, Kit leads a group carrying a large gold shipment across the wild West. When the Mystery Riders attack and steal the gold, Kit is the only survivor. He later joins forces with the cavalry to retrieve it.
Fighting with Kit Carson is a 1933 American pre-Code Mascot Pictures movie serial. It was edited into feature length by Al Dezel Productions in 1946.
Plot
A pack train led by Kit Carson is attacked by Kraft and his Mystery Riders, who want a government shipment of gold carried by the wagons. Matt Fargo manages to hide the gold, but Carson must confront the Mystery Riders time after time in order to prevent them from finding and carrying away the treasure.

Cast
Johnny Mack Brown as Kit Carson
Betsy King Ross as Joan Fargo, aka Johnny Fargo
Noah Beery, Sr. as Cyrus Kraft
Noah Beery, Jr. as Nakomas, son of Dark Eagle
Tully Marshall as Jim Bridge
Edmund Breese as Matt Fargo
Al Bridge as Reynolds, a henchman
Edward Hearn as Morgan, a henchman
Lafe McKee as Luke Foster
Jack Mower as Carter, a henchman posing as Johnny's benefactor
Maston Williams as Chuck, knife-throwing henchman
Lane Chandler as Army Sergeant