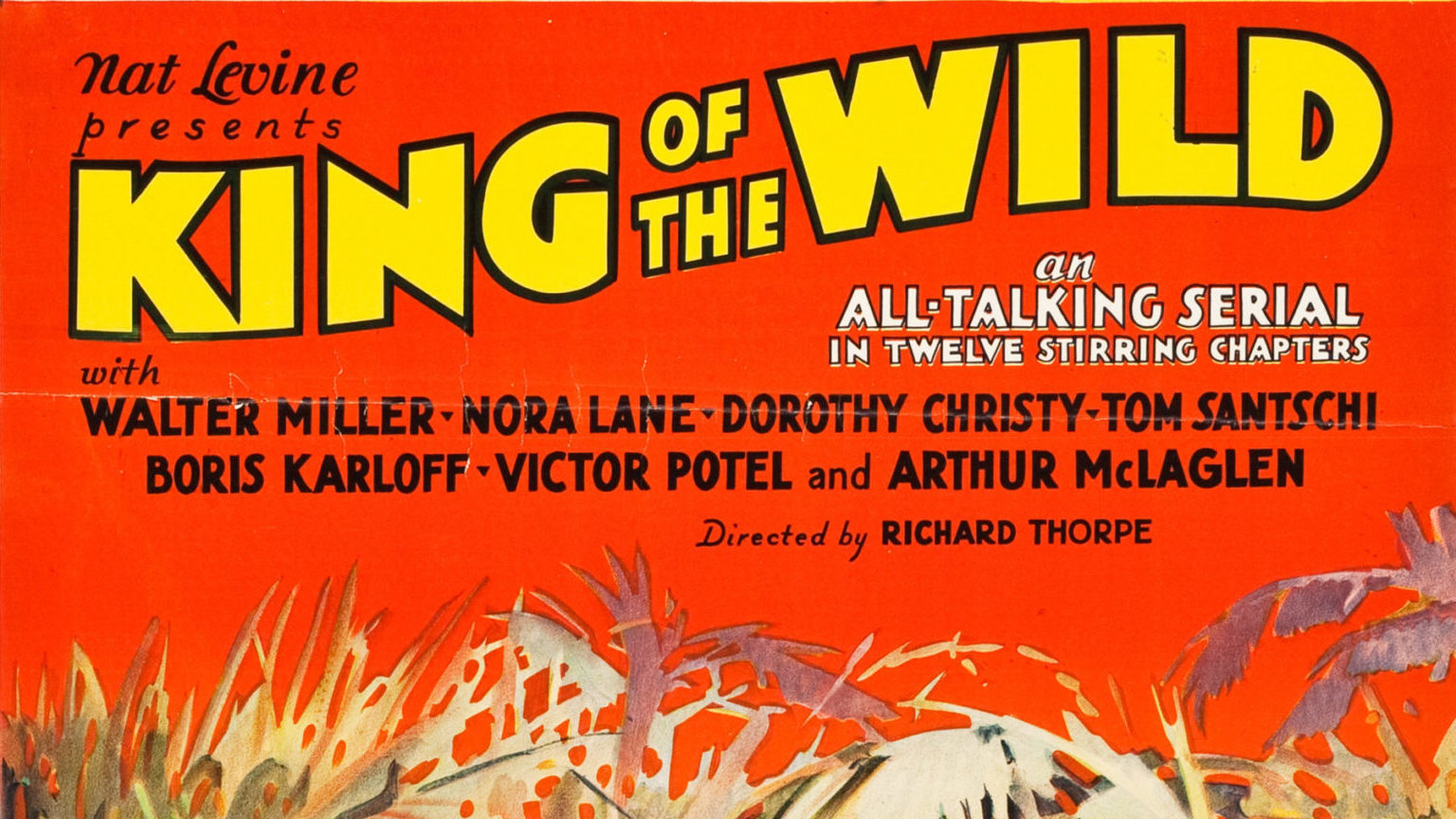 King of the Wild
American adventurer Richard Grant is falsely accused of murdering an Indian noble and escapes to Africa in search of diamond field and the real culprit.
King of the Wild is a 1931 American pre-Code Mascot movie serial.

Plot
Robert Grant, framed for a coup in the Indian country of Ranjapur, escapes from prison to Africa in search of the real villains. Here he meets Sheik Mustapha (Boris Karloff), who has evidence to clear him, and the location of a secret diamond mine.

Cast
Walter Miller as Robert Grant, American escapee from Ranjapur
Nora Lane as Muriel Armitage, Tom Armitage's sister
Dorothy Christy as Mrs LaSalle
Tom Santschi as Harris, Villainous Animal trapper
Boris Karloff as Mustapha, an African sheikh
Arthur McLaglen as Bimi, Ape man
Carroll Nye as Tom Armitage, knows the location of a secret diamond mine
Victor Potel as Peterson
Albert DeWinton as Cyril Wainwright
Martha Lalande as Mrs Colby
Mischa Auer as Dakka, escaped lunatic
Lafe McKee as Officer
The stars of King of the Wild were intended to be Harry Carey and Edwina Booth but filming on the MGM film Trader Horn (1931) went over-schedule, forcing Mascot to recast.
Also appearing in the serial was explorer Albert DeWinton. He later went after explorer Percy Fawcett who had disappeared in Brazil several years earlier. DeWinton also disappeared in the Amazon in early 1934 and was presumed dead.