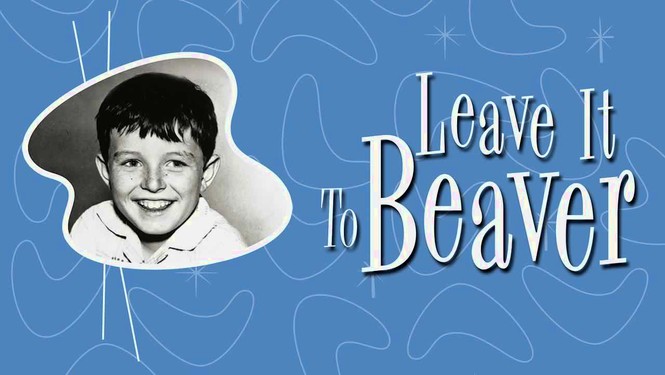 Leave It to Beaver
The misadventures of a suburban boy, family and friends.
Leave It to Beaver is a black-and-white American television sitcom broadcast between 1957 and 1963 about an inquisitive and often naïve boy, Theodore "The Beaver" Cleaver (portrayed by Jerry Mathers), and his adventures at home, school, and around his suburban neighborhood. The show also starred Barbara Billingsley and Hugh Beaumont as Beaver's parents, June and Ward Cleaver, and Tony Dow as Beaver's brother Wally. The show has attained an iconic status in the United States, with the Cleavers exemplifying the idealized suburban family of the mid-20th century.
The show was created by the writers Joe Connelly and Bob Mosher. These veterans of radio and early television found inspiration for the show's characters, plots, and dialogue in the lives, experiences and conversations of their own children. Leave It to Beaver is one of the first primetime sitcom series written from a child's point of view. Like several television dramas and sitcoms of the late 1950s and early 1960s (Lassie and My Three Sons), Leave It to Beaver is a glimpse of middle-class American boyhood. In a typical episode, Beaver gets into some sort of boyish scrape, then faces his parents for reprimand and correction. Neither parent was omniscient or infallible; the series often showed the parents debating their approach to child rearing, and some episodes were built around parental gaffes.
Leave It to Beaver ran for six full 39-week seasons (234 episodes). The series had its debut on CBS on October 4, 1957. The following season, it moved to ABC, where it stayed until completing its run on June 20, 1963. Throughout the show's run, it was shot with a single camera on black-and-white 35mm film. The show's production companies included the comedian George Gobel's Gomalco Productions (1957–61) and Kayro Productions (1961–63) with filming at Revue Studios/Republic Studios and Universal Studios in Los Angeles. The show was distributed by MCA TV.
The still-popular show ended its run in 1963 primarily because it had reached its natural conclusion: In the show, Wally was about to enter college and the fraternal dynamic at the heart of the show's premise would be broken with their separation.
Contemporary commentators praised Leave It to Beaver, with Variety comparing Beaver to Mark Twain's Tom Sawyer. Much juvenile merchandise was released during the show's first run, including board games, novels, and comic books. The show has enjoyed a renaissance in popularity since the 1970s through off-network syndication, a reunion telemovie (Still the Beaver, 1983) and a sequel series, The New Leave It to Beaver (1985–89). In 1997, a movie version based on the original series was released to negative reviews. In October 2007, TV Land celebrated the show's 50th anniversary with a marathon. Although the show never broke into the Nielsen ratings top 30 or won any awards, it placed on Time magazine's unranked 2007 list of "All-TIME 100 TV Shows".
Main cast
Hugh Beaumont as Ward Cleaver
Barbara Billingsley as June Cleaver
Tony Dow as Wallace "Wally" Cleaver
Jerry Mathers as Theodore "Beaver" Cleaver
Recurring cast
Ken Osmond as Eddie Haskell, Wally's mischievous best friend
Rusty Stevens as Larry Mondello, Beaver's apple-eating best friend
Stanley Fafara as Hubert "Whitey" Whitney, Beaver's classmate and friend
Richard Correll as Richard Rickover, Beaver's classmate and friend
Stephen Talbot as Gilbert Bates, Beaver's classmate and friend
Jeri Weil as Judy Hensler, Beaver's classmate and enemy
Patty Turner as Linda Dennison, Beaver's classmate and first love interest
Karen Sue Trent as Penny Woods, Beaver's classmate and second love interest
Bobby Mittelstaedt as Charlie Fredericks, a high-achieving classmate of Beaver's
Richard Deacon as Fred Rutherford, Ward's overbearing co-worker
Frank Bank as Clarence "Lumpy" Rutherford, Fred's bully of a son
Wendy Winkelman and Veronica Cartwright as Violet Rutherford, Fred's daughter
Buddy Joe Hooker as Chester Anderson, Wally's friend and classmate
Tiger Fafara as Tooey Brown, Wally's friend and classmate
Cheryl Holdridge as Julie Foster, Wally's first love interest
Pamela Baird as Mary Ellen Rogers, Wally's second love interest and eventual wife
Edgar Buchanan as Uncle Billy Cleaver, Ward's globetrotting and whimsical uncle
Madge Kennedy as Aunt Martha Bronson, June's eccentric spinster aunt
Diane Brewster as Miss Canfield, Beaver's second-grade teacher
Sue Randall as Miss Alice Landers, Beaver's third-grade teacher
Burt Mustin as Gus, an elderly fireman who acts as a role model for Beaver
Doris Packer as Mrs Cornelia Rayburn, the principal of Grant Avenue Grammar School
Madge Blake as Mrs Margaret Mondello, Larry's short-tempered and much put-upon mother
Karl Swenson and George O. Petrie as George Haskell, Eddie's father
Ann Doran and Anne Barton as Agnes Haskell, Eddie's mother