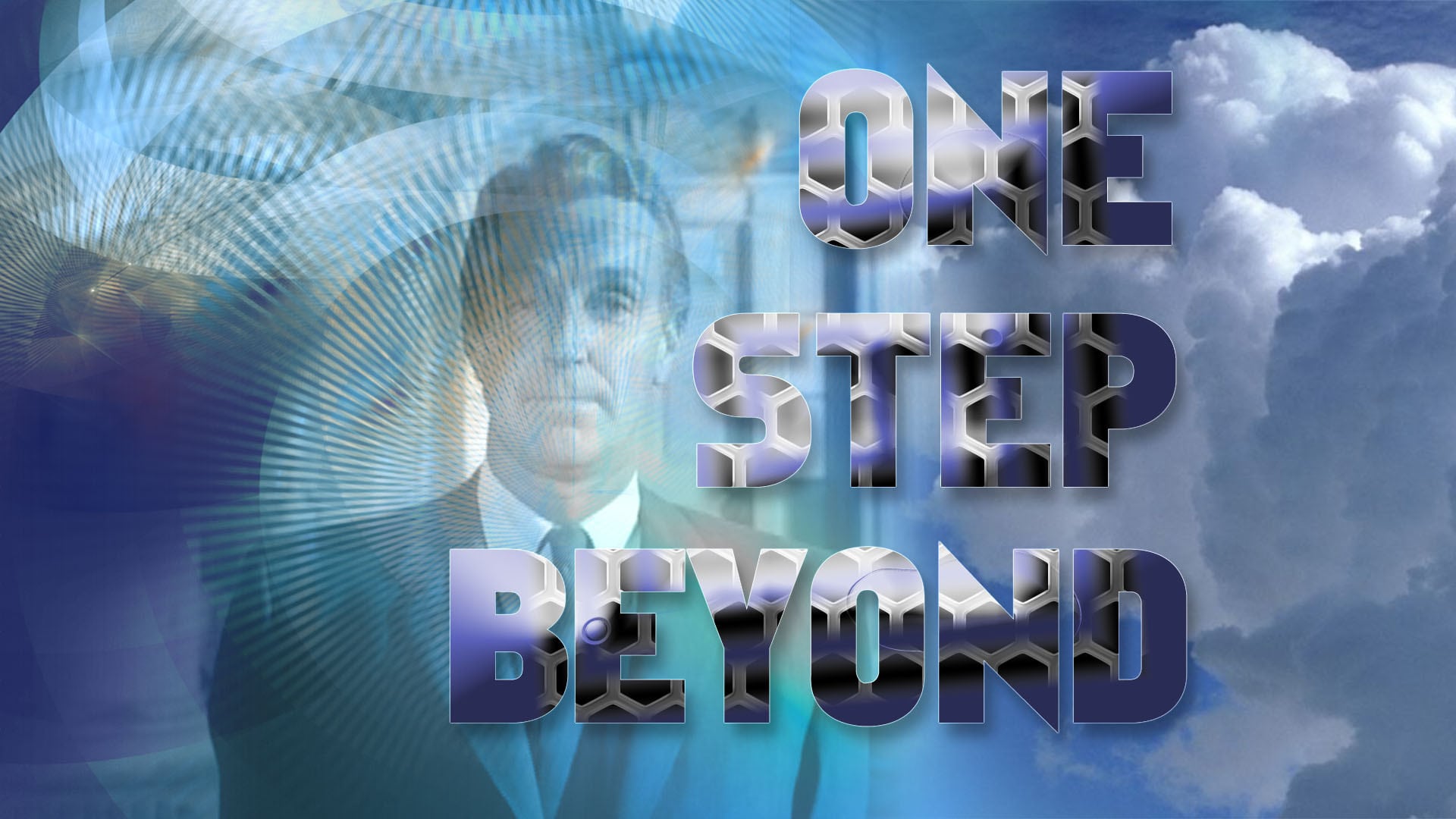 One Step Beyond
Produced at the same time as the more well-known The Twilight Zone (1959), this series was an extension of the tradition of radio horror and supernatural dramas such as Light's Out, The Mysterious Traveler and The Witches Tale. As with the Twilight Zone and the radio programs each tale was book-ended by an introduction and conclusion by a host. However, rather than creating fictional stories with supernatural twists and turns, this program sought out "real" stories of the supernatural, including ghosts, disappearances, monsters and the like, re-creating them for each episode. No solutions to these mysteries were ever found, and viewers could only scratch their heads and wonder, "what if it's real?"
Alcoa Presents: One Step Beyond (also known as One Step Beyond) was an American anthology series created by Merwin Gerard. The original series was broadcast for three seasons by the American Broadcasting Company (ABC) from January 1959 to July 1961.
Created by Merwin Gerard and produced by Collier Young, One Step Beyond was hosted by John Newland, "your guide to the supernatural" (also credited as "Our guide into the world of the unknown"). Newland, who also directed every episode, presented tales that explored paranormal events and various situations that defied "logical" explanation. Unlike other anthology programs, the ABC network series episodes were presented in the form of straightforward 30-minute docudramas, all said to be based on "human record" (implying historically-factual events); however, the incidents depicted were closer to popular urban legends dramatized for the screen. The program included the corporate name of sponsor Alcoa in its title for its initial run. In syndication, the program title became simply One Step Beyond.
Among its varied tales, One Step Beyond dealt with premonition of death ("The Lincoln Assassination") and disaster ("Tidal Wave", "Night of April 14th"); astral projection ("The Long Call"); the existence of ghosts ("The Last Time", "The Death Waltz"); and wildly improbable coincidence ("The Glider", "Death on the Mountain", etc.).
One Step Beyond is frequently compared to The Twilight Zone, due to being a hosted anthology series with a certain similarity in the types of stories it told. However, it actually debuted nine months before The Twilight Zone. As well, while The Twilight Zone was explicitly a fictional show (with both science fiction and fantasy episodes), One Step Beyond purported only to tell stories based on "human record" (documented events).

Guest stars
Many famous and some not-yet-famous actors appeared in episodes of the series, including the following:
Luana Anders ("The Burning Girl")
John Beal ("The Lovers")
Warren Beatty and Joan Fontaine (together in "The Visitor")
Whit Bissell ("Brainwave")
Robert Blake ("Gypsy")
Charles Bronson ("The Last Round")
Walter Burke ("The Front Runner")
Veronica Cartwright ("The Haunting")
Louise Fletcher ("The Open Window")
Arthur Franz ("The Call from Tomorrow")
Ronald Howard ("The Haunting")
Werner Klemperer ("The Haunted U-Boat")
Robert Lansing ("The Voice")
Cloris Leachman and Marcel Dalio (together in "The Dark Room")
Christopher Lee ("The Sorcerer")
Robert Loggia ("The Hand")
Jack Lord ("Father Image")
Patrick Macnee ("The Night of April 14th")
John Marley ("The Night of the Kill")
Ross Martin ("Echo")
Patty McCormack ("Make Me Not a Witch")
Ann McCrea ("Night of the Kill")
Yvette Mimieux ("The Clown")
Elizabeth Montgomery ("The Death Waltz")
André Morell ("The Avengers")
Patrick O'Neal ("The Return of Mitchell Campion")
Maria Palmer ("The Secret")
Edward Platt ("The Burning Girl")
Donald Pleasence ("The Confession")
Suzanne Pleshette ("Delusion")
Paula Raymond ("Emergency Only")
Pernell Roberts ("The Vision")
William Schallert ("Tidal Wave" and "Epilogue")
William Shatner ("The Promise")
Torin Thatcher ("Doomsday")
Yvette Vickers and Mike Connors (together in "The Aerialist")
Robert Webber ("The Captain and His Guests")
Peter Wyngarde ("Nightmare…")