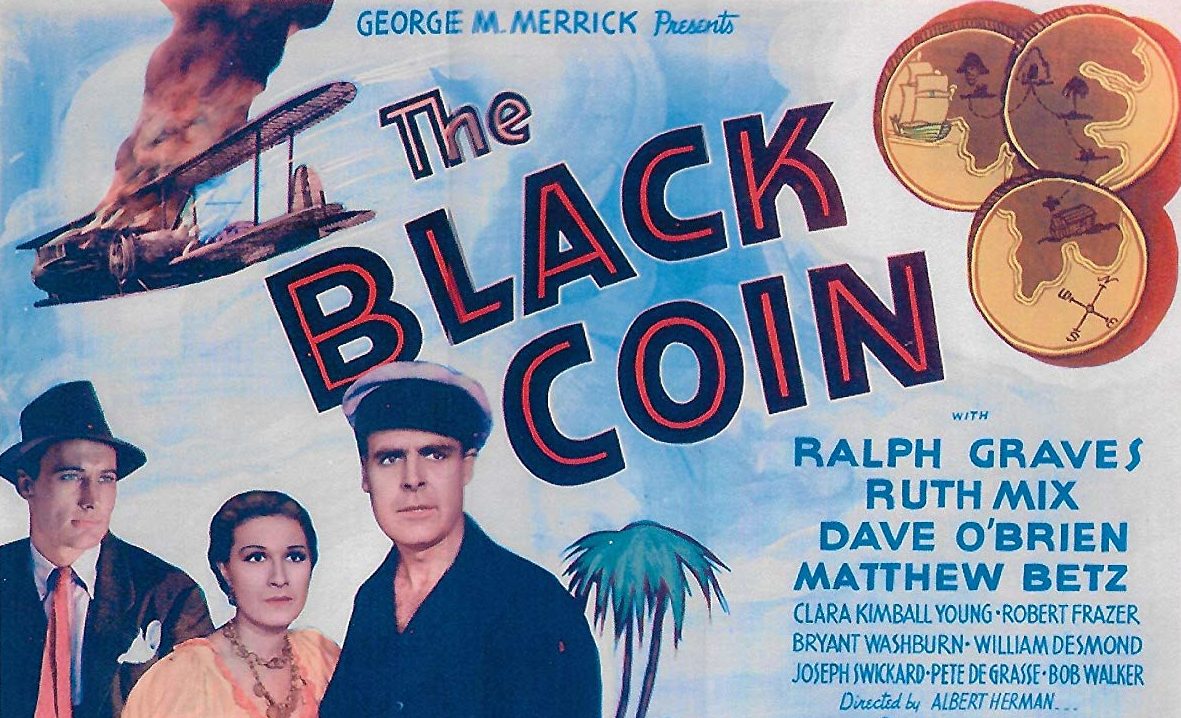 The Black Coin (coming soon)
Government agents try to thwart smugglers, while some sort of plot unfolds, about a hidden treasure revealed by cursed coins.
The Black Coin is the first of three inexpensive serials produced by Louis Weiss for Poverty Row company Stage and Screen Productions. The Black Coin centered around 12 black coins, who together form a treasure map. Federal agents and smugglers battle it out over lost secret papers.
Cast
Ralph Graves as Walter Prescott
Ruth Mix as Dorothy Dale
Dave O'Brien as Terry Navarro
Constance Bergen as Virginia Caswell
Matthew Betz as Henry Jensen (as Mathew Betz)
Robert Frazer as James Hackett
'Snub' Pollard as Vic Moran
Robert Walker as Capt. 'Shark' Malone
Bryant Washburn as Frank Caswell
Clara Kimball Young as Donna Luise Navarro
Josef Swickard as Don Pedro Navarro [Chs. 2-4, 13-15]
Blackie Whiteford as Quinn McGuire – Malone's Mate (as 'Blackie' Whiteford)
Yakima Canutt as Ed McMahan – Thug [Chs. 3,10-14]
Jackie Miller as Bobbie – Native Boy [Chs. 5-7]
Lane Chandler as Evans – Airline Official [Chs.1-2]