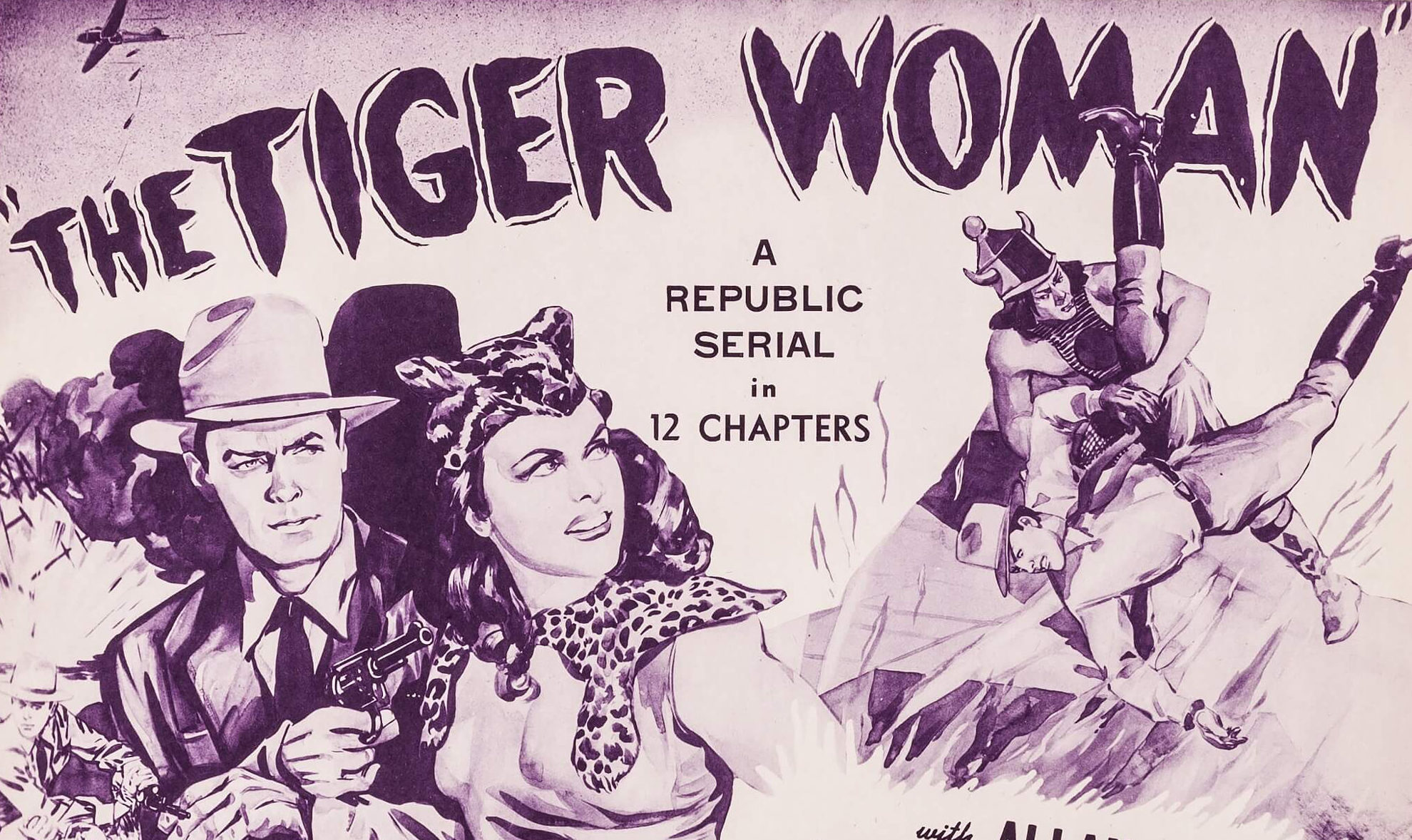 The Tiger Woman (coming soon)
Greedy oil speculators, led by Morgan, are trying to force Tiger Woman and her band of warriors from their jungle home. Allen Saunders of Inter-Ocean Oil wants to develop the oil, too, but fights with Tiger Woman to stop the bad guys.
The Tiger Woman (1944) is a 12-chapter Republic film serial starring Allan Lane and Linda Stirling (her serial debut). The serial was re-released in 1951 under the title Perils of the Darkest Jungle and, in 1966, it was edited into the 100-minute Century-66 film Jungle Gold.
Linda Stirling is a jungle girl lost in the South American rainforest and ruling a native tribe. The serial's plot is a variant on the common serial and B-Western "land grab" plot – in this case, the villains attempt to run the natives off the land so that they can claim its valuable oil reserves.

Plot
Evil oil speculators in South America attempt to drive away a native tribe and their leader, the Tiger Woman. The Tiger Woman, a white woman, might be the lost heiress to a vast fortune, and later plotlines in the serial are built around determining her true identity.

Cast
Linda Stirling as Tiger Woman/Rita Arnold. Stirling was immediately popular in The Tiger Woman. Due to her impact, Zorro's Black Whip was quickly put into production with her as the main star.
Allan Lane as Allen Saunders
Duncan Renaldo as José Delgado
George J. Lewis as Morgan
LeRoy Mason as Fletcher Walton
Crane Whitley as Tom Dagget
Robert Frazer as Ramgah, High Priest
Rico De Montez as Tegula
Stanley Price as Mack, Dagget's Clerk