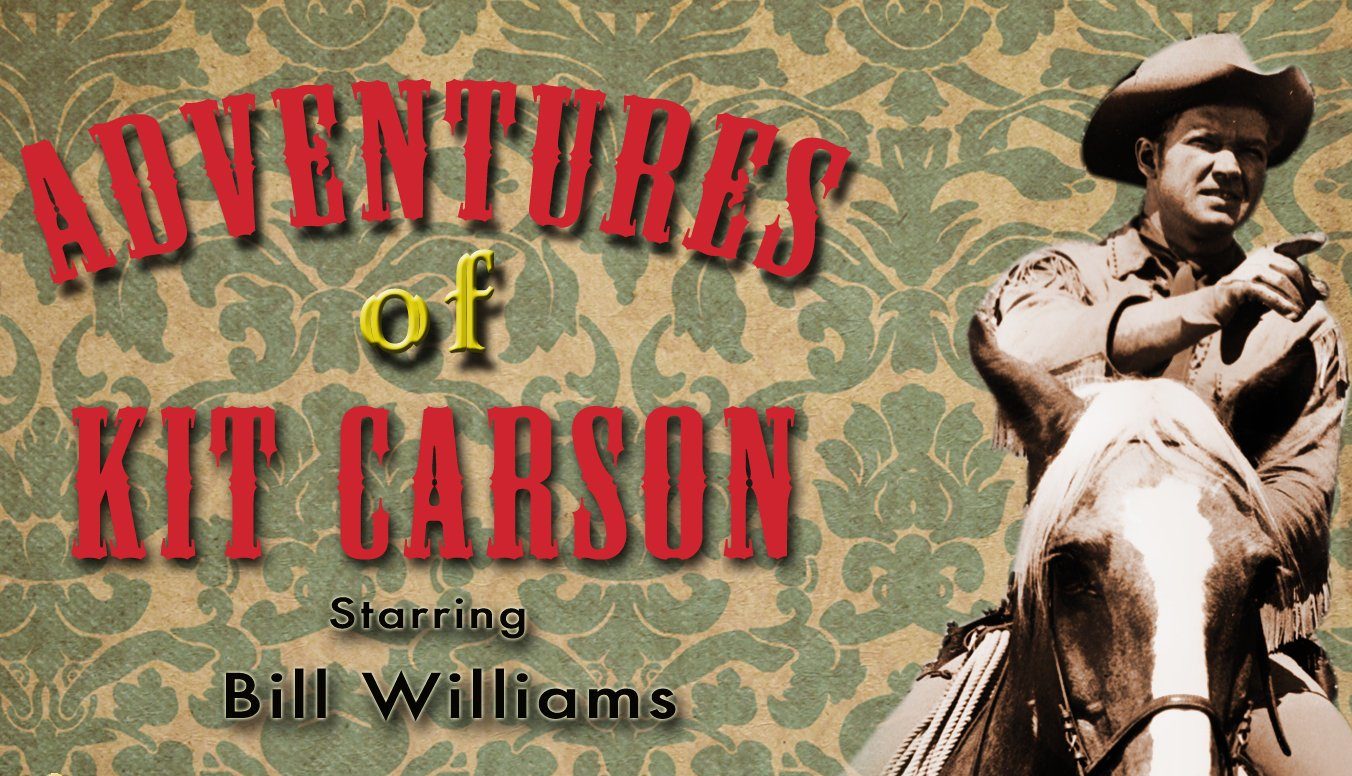 The Adventures of Kit Carson
Kit and his pal El Toro go all over the west securing justice for all (absolutely no connection with the historical character).
The Adventures of Kit Carson is an American Western television series that aired in syndication from August 1951 to November 1955, originally sponsored by Coca-Cola. It stars Bill Williams in the title role as frontier scout Christopher "Kit" Carson. Don Diamond co-starred as "El Toro", Carson's Mexican companion.
Plot
The Adventures of Kit Carson was intended for children, and presents a fictionalized version of Carson and his life. In the series, Kit Carson roamed the West with his companion El Toro, seeking to help those in need. Kit rode a horse named Apache.
Cast
Bill Williams as Kit Carson
Don Diamond as El Toro
John L. Cason as Carl Rigby
Peter Mamakos as El Broho
Richard Avonde as Don Felipe
Tristram Coffin as Colonel Culver
Francis McDonald as George
Rico Alaniz, four episodes, including the role of Joaquin Murrieta in "California Outlaws" (August 11, 1951), series premiere[4]
James Craven as General Banning in seven episodes
Brett King as Brad Randall in "The Teton Tornado" (1951)
Nan Leslie, five episodes (1953-1954)
Ewing Mitchell, three episodes (1951-1952)
Mike Ragan, four episodes, "The Dry Creek Case", "Trails Westward", "The Wrong Man", and "Trail to Bordertown" (all 1954)
William Tannen, seven episodes (1951-1953)
Carol Thurston, six episodes (1952-1953)