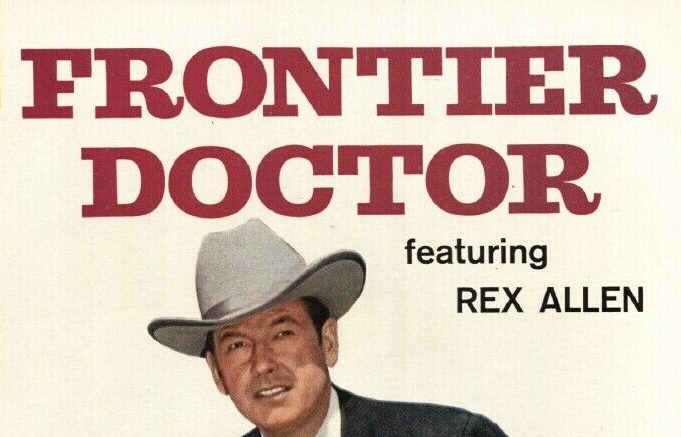 Frontier Doctor
The adventures of a small town doctor working in the Arizona territory during the early 1900s.
Frontier Doctor is an American Western television series starring Rex Allen that aired in syndication from September 26, 1958, until June 20, 1959. The series was also known as Unarmed and Man of the West. Outdoor action sequences for most episodes of Frontier Doctor were filmed on the Republic Pictures backlot in Studio City and on the Iverson Movie Ranch in Chatsworth, California, known for its huge sandstone boulders and widely recognized as the most heavily filmed outdoor shooting location in the history of Hollywood.

Plot
Frontier Doctor follows the exploits of a small town physician, Dr. Bill Baxter, who rides in a buggy with his black bag and encounters more than his share of trouble as he aids many who cross his path. Operating from the fictitious town of "Rising Springs", Dr. Baxter often finds difficulty with his patients, such as the outlaw Butch Cassidy.
Cast
Rex Allen as Dr. Bill Baxter
Mason Alan Dinehart as Ben Adams
Chubby Johnson as Sheriff
Louise Beavers as Clover, Nora's Housekeeper
Stafford Repp as Sheriff Brawley
Kay E. Kuter as Ed