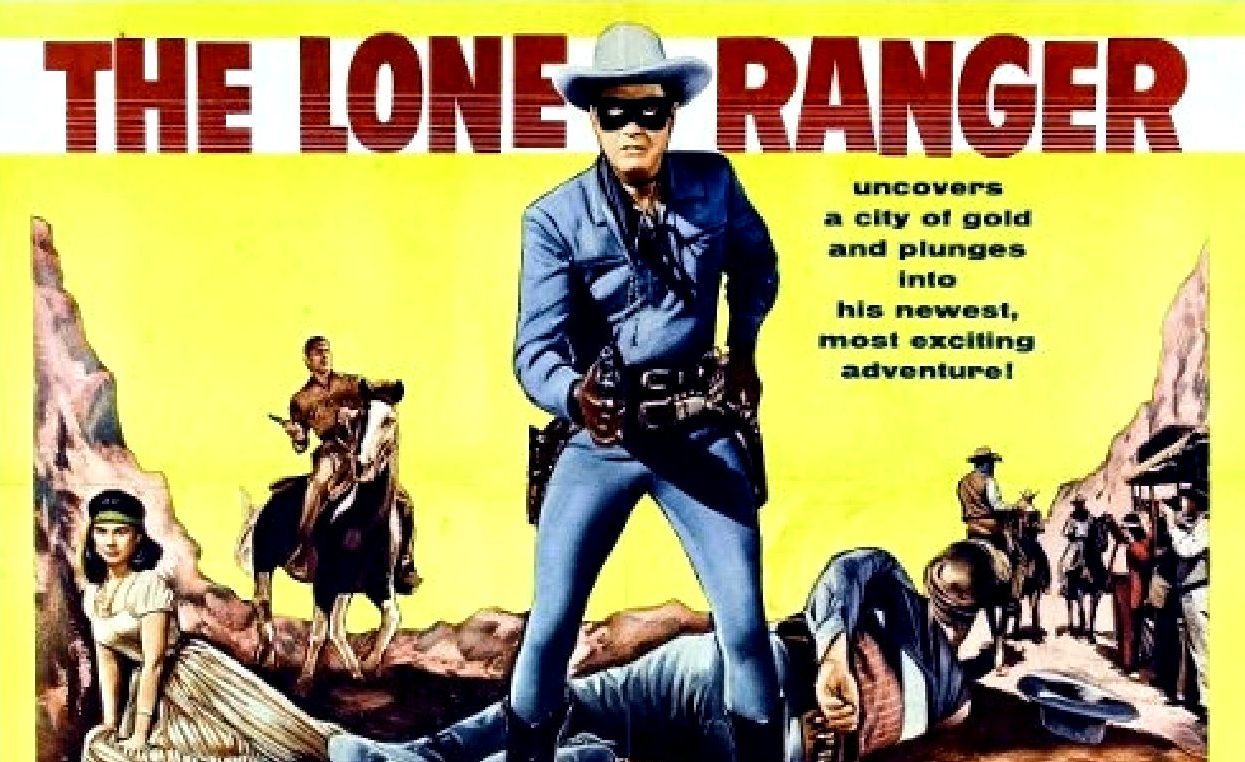 The Lone Ranger
The adventures of the masked hero and his Native American partner.
The Lone Ranger is an American western drama television series that aired on the ABC Television network from 1949 to 1957, with Clayton Moore in the starring role. Jay Silverheels, a member of the Mohawk Aboriginal people in Canada, played The Lone Ranger's Indian companion Tonto.
Plot
The fictional story line maintains that a patrol of six Texas Rangers is massacred, with only one member surviving. The "lone" survivor thereafter disguises himself with a black mask and travels with Tonto throughout Texas and the American West to assist those challenged by the lawless elements. A silver mine supplies The Lone Ranger with the name of his horse as well as the funds required to finance his wandering lifestyle and the raw material for his signature bullets. At the end of most episodes, after the Lone Ranger and Tonto leave, someone asks the sheriff or other person of authority who the masked man was. The person then responds that it was the Lone Ranger, who is then heard yelling "Hi-Yo Silver, away!" as he and Tonto ride away on their horses.
Cast
Clayton Moore as The Lone Ranger (169 episodes; 1949–1951, 1954–1957)
John Hart as The Lone Ranger (52 episodes; 1952–1953)[11]
Jay Silverheels as Tonto (217 episodes; 1949–1957)
Chuck Courtney as Dan Reid (Lone Ranger's nephew) (14 episodes; 1950–1955)